Mental Health · Preventative Disability Management
New Innovations for PTSD in First Responders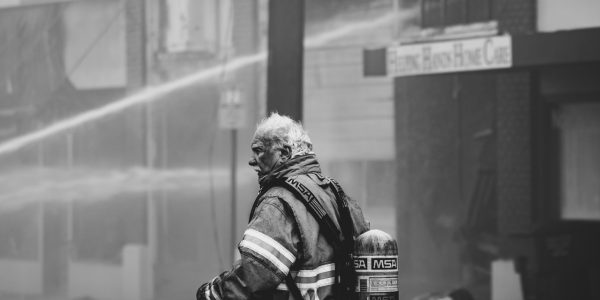 Many Canadian workers are protected by both OHS Regulations (Occupational Health and Safety Regulation) as well as employer policy, which are intended to prevent injury through safety education and practices. Employers are also guided by industry and occupation specific regulations and awareness campaigns. All of this essentially means that it's  easy to make sense of the requirement for roofers to wear fall prevention gear, for cooks to learn knife safety, and for data entry clerks to learn how to minimize the risk for repetitive strain injury. And very rarely do we encounter employers who question the rationale and even the benefit of physical injury prevention to their organization and employees. So why is the conversation so different around prevention of mental injury?
This week I have been reflecting on the risks for mental injury, particularly Post Traumatic Stress Disorder (PTSD) in first responders.  There are many recent news articles highlighting the higher rates of PTSD in these jobs, and a staggering statistic of 39 first responders who died by suicide related to PTSD in 2015.  For these individuals there is limited access to treatment, and the stigma and fear gets in the way of help.  I find this difficult to understand, as this occupation is so clearly at a high risk for mental health; why aren't employers doing more?
On a more positive note, I do see small changes beginning to happen. Most significantly, there are a number of innovative projects to provide support to first responders, through education, peer support programs, and even new certificate programs through Simon Fraser University (SFU) the program here in British Columbia. These projects are allowing first responders to learn to recognize the symptoms of PTSD and proactively help themselves and their peers.  The SFU program for example, is an online course, which allows for discretion and privacy to those participating.  The certificate consists of 10 courses including "Mental Health Fundamentals", :Crisis Intervention", "Personal Resilience".
I am hopeful that programs like this one, along with the work of advocates for improved support—treatment and education—will improve Canada's shameful record in this arena.
Are there obvious risks in your workforce that deserve attention?
Diana Vissers is the Founder and Director of Corporate Services at Work to Wellness Rehabilitation Inc. – a Canadian company providing expert disability management services to Canadian customers. She is in the business of making your place of business healthy, safe and productive. Follow her on Facebook, LinkedIn and Twitter for the latest news and updates on health, wellness and integrated disability management.