Workplace Health
When is the Right Time for an Employee to Return to Work After an Absence?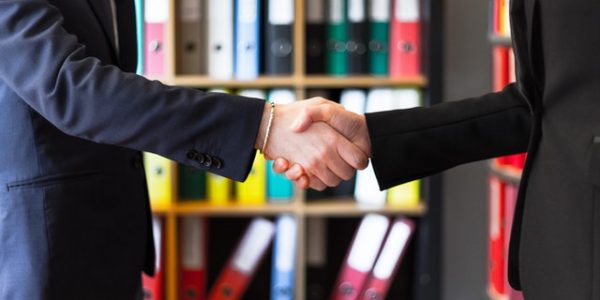 Sometimes it is necessary for an employee to leave the workplace due to a sickness or an injury.  I say sometimes, because leaving the workplace isn't always the best solution.  Adjusting the work role, or seeking out some other accommodation should always be considered before leaving work.  However, sometimes a leave of absence is the end result. But when an employee has been away, how do you know that it is the right time for that person to return to work?
Returning to Work too Early or Too Late?
It can seem unfair, inconvenient, or even upsetting for someone to come back too soon. If an employee isn't able to participate fully in their job, if they are struggling, or they are in pain, it's may not the best time for that employee to be returning to work.  On the other hand, some employers require that an employee be "100%" and fully recovered before they return to work.  That response may also be unfair, inconvenient, and upsetting to the employee. It may even be against protected human rights.
What Steps Can an Employer Take to Improve the Chances of a Successful Return to Work?
Who is the right person to decide?  Is it right to ask the doctor? The employee? Both of these options can be helpful, but none of them will guarantee a successful return to work.  That requires teamwork, collaboration, flexibility, and possibly a specialized skillset.  Return to work is complex, and can be further complicated by chronic or long standing health conditions, work performance concerns, or long absences from work.
Best practices for guiding the return to work process are shaped by research of successful processes.  Here are some high level tips:
Identify your organization's values around the health and safety of employees. Clear messaging around the importance of work in an employee's life should align with processes for the earliest return to work possible.  Getting back to work after a health absence is a milestone.  Do what you can to support that happening as soon as possible.
Returning to work is part of recovery; be realistic about your employee's abilities to start the return to work process. Particularly when the employee has been away from work for a long time, confidence about the return can be low.  Plan for success by setting realistic goals in the early stages.  It is better for the employee to accomplish a little bit, rather than fall short on ambitious return to work plans.  Use the employee's activities at home as a guide to their abilities at work.  If they can be on email at their home computer for 2 hours a day, it is realistic to expect they can do the same at work.  Talk about what elements of work may be concerning and discuss how to adjust or trial them.
Establish return to work processes that include information sharing between all stakeholders. Return to work is most successful when all parties collaborate throughout and after return to work is achieved.  Return to work planning should be an ongoing conversation between your employee, their treatment team, and supervisor.  That includes communicating compassionately with your employees regularly when they are away, providing return to work options (such as gradual work return or other adjustments) to the employee and treatment team BEFORE you receive medical clearance to consider return to work, and working closely with the supervisor.
Be flexible with your return to work procedures. Every employee and scenario is different.  Evaluate continuously for each return to work, and adjust your procedures if they aren't working.  If your procedures are covered in a collective agreement, there can still be flexibility if you work together with the union.
Consider using experts for complex scenarios. Best practice research supports that return to work coordinators are successful when they are trained and specialized for the role.  Your employees are likely your most valuable asset; their health and successful return to work is worth investing in.
Here are a few other useful tools to guide your return to work planning:
The Institute for Work and Health identifies 7 key principles for successful return to work that can be found here.
The Institute for Work and Health also has an excellent guide for solving return to work problems (for occupational injuries) .
The Occupational Health and Safety Agency for Healthcare in BC offers some best practices for mental health return to work/stay at work, here.
Reach out to my team and I at Work to Wellness. We specialize in Return to Work, and can help walk you and your employee through the process.
Check our Workshop on return to work.
Diana Vissers is the Founder and Director of Corporate Services at Work to Wellness Rehabilitation Inc. – a Canadian company providing expert disability management services to Canadian customers. She is in the business of making your place of business healthy, safe and productive. Follow her on Facebook, LinkedIn and Twitter for the latest news and updates on health, wellness and integrated disability management.