Preventative Disability Management
4 Ways to Recognize Mental Illness in Your Workplace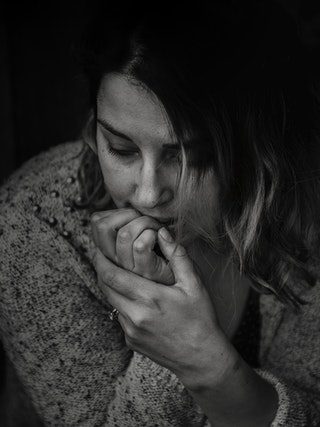 Supervisors have a tough job; it is a big responsibility to look after a team.  Managing workflow and outcomes is hard enough, but supervisors are also tasked with recognizing and responding to mental health issues in their team. Learning how to recognize behaviours that may be related to mental illness is the easy part. Keeping a perspective on your supervision that allows for that recognition is the tough part.
How Mental Illness Hides in the Workplace
Most of my clients who stop working due to mental ill-health were unwell for a long time before they stopped. They often would describe to me the challenges of doing their job, keeping up, and maintaining the illusion that they are okay.  I hear about their efforts to hide their difficulties for fear of discovery.  Most of my clients were not approached by anyone at work to ask if they were okay.  They left work because their health care provider told them to, or they just couldn't get up another day and go to work to struggle through.
Then, when I connect with the supervisors to prepare for my client's return to work, most of them express a sense of guilt that they didn't know what was happening for their employee.  They often say that looking back, it seems clear to them that their employee was deteriorating, and they now recognize the signs—but it's too late.
I've Missed It Too!
The truth is, detecting mental health issues among the people around you is not easy. That's why learning how to is so important!  But even those of us that work in mental health care, or mental health education miss the clues and signs. I am a prime example…
I have been working in mental health for 25 years in a variety of roles, always advocating for, and supporting those who experience a range of mental health challenges. If anyone should have an eye for recognizing the signs, it should be me. However, I missed the signs – all of them – textbook definition signs – for someone in my life.  It wasn't until I was about 35, and had been working in mental health for 12 years, that I began to realize that mental illness may be present in my family. Unfortunately, my family member was too disconnected from us, from everyone, to get the help he needed. I understand the responsibility that comes with knowing how to recognize the signs. And I understand the guilt that can come with not recognizing.  But I also understand that mental illness hides well.
Support Your Supervisors
It is important to support your supervisors, and encourage them to learn the skills they need to identify the mental health state of their team members.
Here are four tips that can help get you and your team on the right path:
Educate. Take the time to learn what mental ill health looks like, take a course or workshop so you can support your team better; but be kind to yourself too.
Talk. Share the learning through regular conversation about mental health in every forum possible in your workplace. Include it in the agenda for regular meetings, include articles in your newsletters, use posters and visual images (such as the continuum of mental health) to spark conversation.  The more you everyone talks about it, the more likely it can't hide!
Support. Your supervisors need coaching and emotional support for their important role for their teams. Help them build a support network at work through workshops and supervisor meetings about mental health.
Communicate. When someone leaves the workplace for mental health, it is important to communicate with them, but also reach out to the supervisor and ask how they are coping, if they have the support they need, and if they need anything more.
Mental illness hides right under our noses, and it's our responsibility to know and share this information. Maintaining a perspective that allows for recognition will help support our peers, superiors and families. If we're all in this together, we'll have many more chances to notice and help of those who need it.
Diana Vissers is the Founder and Director of Corporate Services at Work to Wellness Rehabilitation Inc. – a Canadian company providing expert disability management services to Canadian customers. She is in the business of making your place of business healthy, safe and productive. Follow her on Facebook, LinkedIn and Twitter for the latest news and updates on health, wellness and integrated disability management.