Mental Health · Workplace Health
Random Acts of Kindness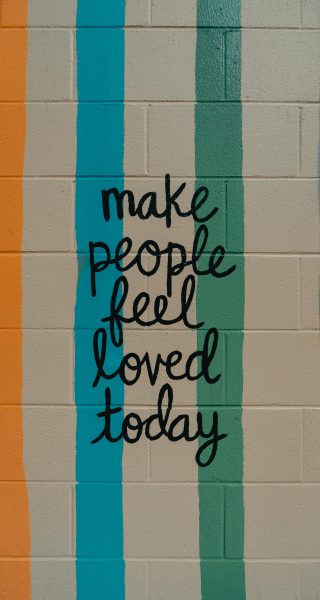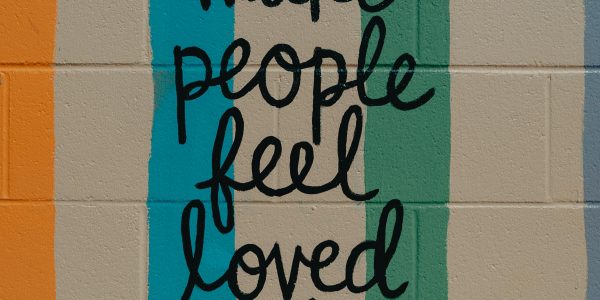 This week is Random Acts of Kindness week; a great time to notice your surroundings and pay attention to the Random Acts of Kindness that occur every day.  Which, as I wrote this blog, I found to be abundant, making me feel gratitude to the people, strangers and friends, that fill my life.
The workplace provides great opportunity for Random Acts of Kindness.  We are all expected to be polite and respectful in the workplace, but some gestures go beyond the politeness that is part of the job.
Several months ago I was witness to one of these moments when I was parking my car at a plaza in Port Coquitlam, BC.  There was a chaotic scene unfolding in front of me that included a female and male RCMP officer apprehending a man who was clearly distressed.  The by-standers nearby were adding to the chaos, which seemed to excite the man even further.  A few of the by-standers were saying that the man needed to be locked up and that he was crazy; he had apparently followed a citizen on his bicycle  and was trying to approach her.  It was obvious to me that the man was mentally ill and he was having a really bad day!  The officers were trying to diffuse the situation and remove the man from the plaza.  Here's where the Random Act of Kindness comes in.  The two officers took great control of the situation, one worked to calm the by-standers and move them along to give the distressed man some privacy and the other spoke very gently with him, comforting him and reassuring him that they would help him.  The officers took his bike in the trunk of a police car, all the while reassuring him that they would help him.  They were so gentle and kind to him it was working to calm him down.  As they were preparing to leave I approached the female officer and thanked her for her part in calming this man.  She explained that the man is a known community member and that he was feeling frightened, but was now okay.  She was confident that he was no threat to the public, so they were going to bring him back home.  By the scene I witnessed, it was obvious the officers could have arrested him, but they chose kindness; and their gesture reassured the public that this man was not scary, but scared.
This week I choose to salute those officers who showed compassion and kindness beyond the call of duty!
Noticing the positive things around you can help boost your mood and improve your mental health.  Delivering Random Acts of Kindness can contribute to your own mental health, and someone else's!  This week our workplace is sharing our experiences of Random Acts of Kindness with each other.
Will you notice a Random Act of Kindness around you?  Will you deliver one?  How are you using Random Acts of Kindness Week to boost the mood in your workplace?
How Kindness Spreads Positivity and Makes a Difference
One of the best parts of Random Acts of Kindness Week is the opportunity to reflect on the beautiful acts of kindness that have affected our lives. It's wonderful to be gifted something 'just because', supported when we most need it, or surprised when someone goes above and beyond to make us feel valued.
While it's hard to put into words just how important these acts of kindness are to our connection with others, there are genuine physical and psychological benefits that can be gained as well.
The Science Behind Kindness
Humans are social animals. We are not meant to live in isolation, so it makes sense that forming genuine connections with others through acts of kindness has been shown to benefit both the giver and the recipiant. 
According to research from the Mayo Clinic, kindness can increase self-esteem and improve mood. This is a direct result of decreased blood pressure and cortisol (our body's stress hormone) and increased serotonin and dopamine, the chemicals in our brain responsible for transmitting feelings of well-being and satisfaction. Our bodies can also release endorphins when we do acts of kindness, which are hormones that help to reduce stress and improve mood.  
Types of Random Acts of Kindness
You can do many random acts of kindness in your daily life to boost your connection with others while reaping the health benefits for yourself. Here are some of our favourite random acts of kindness.
Kind gestures toward strangers
These moments aren't always predictable but are so much more memorable as a result. The next time you're out among strangers, look for ways to extend kindness to others. This could be anything from letting someone go ahead of you in a grocery checkout line to ensuring a lost set of keys makes its way back to its owner.
Acts of kindness within communities
The next time you mow your lawn or take in your garbage bins, take some extra time and do the same for your neighbours. Acts of kindness within your community are critical to maintaining the warm closeness of these supportive environments. These kindnesses build neighbourly and collegial trust and create stronger overall community bonds.
Kindness towards oneself
Showing kindness towards oneself is far and away the most essential act of kindness you can do in your life. If you don't love yourself, it's impossible to show others love.
What makes you feel most loved? Sometimes, it's as simple as a warm bath, making your favourite dish, or being gentle with yourself when you're feeling down.
Benefits for Mental Health
These acts of kindness towards yourself and others have been shown to result in noticeable benefits for our mental health. In addition to boosting our overall well-being by focusing on these positive interactions, these actions can also alleviate stress and anxiety by promoting changes in the brain that improve mood and happiness.
These benefits are cumulative. The more acts of kindness we do, the more connected we'll feel to others. 
Kindness in the Workplace
The average adult will spend 90,000 hours of their life at work, making it one of the most important places for spreading kindness. While most of us have a set schedule and responsibilities that govern our daily working life, there's nothing to stop us from forming closer connections with our colleagues and peers by performing random acts of kindness in the workplace. 
These actions promote a positive workplace culture and help to enhance overall job satisfaction and productivity. By making work a better place for others, we make it a happier and more enjoyable place for ourselves.
Will you notice a Random Act of Kindness around you?  Will you deliver one? 
How are you using Random Acts of Kindness Week to boost the mood in your workplace?
Read More: 
Diana Vissers is the Founder and Director of Corporate Services at Work to Wellness Rehabilitation Inc. – a Canadian company providing expert disability management services to Canadian customers. She is in the business of making your place of business healthy, safe and productive. Follow her on Facebook, LinkedIn and Twitter for the latest news and updates on health, wellness and integrated disability management.